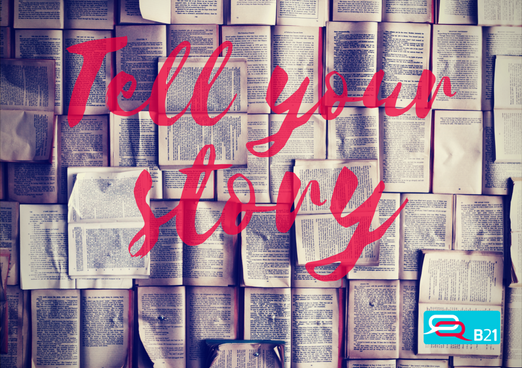 Some of the best advice I've ever been given in relation to corporate writing was to tell a story. Stories pique interest and engender an emotional response in the reader that can have a lasting effect. Stories get people talking about your brand or organisation and build awareness by creating a 'halo effect' between the ideas and emotions in the story and your brand.
Inspire your audience
Stories can inspire your audience at a deeper level. Depending on your business objectives, you could use storytelling to inspire an individual to:
Make a purchase (e.g. buy a life insurance policy, a new car, or a new 'i' gadget to wear on your wrist)
Change a behaviour (e.g. give up smoking, drive slower, or get a heart check)
Apply for a job at your organisation (e.g. recruiting new grads or attract experienced staff)
Recommend your product
Signup as a member (e.g. member-based organisations)
At a personal level, storytelling can also work for your professional success. Consider the following times when creating a strong story and audience connection would work:
Job applications
Award nominations
Presentations
Storytelling tips
Storytelling must be authentic to have value
Include personalities that your audience 'gets'
Use human content, a personal perspective and a strong emotional component
Combine words with images, sound and video through digital storytelling
Honestly address issues
Research shows that authenticity will drive cut through and customer engagement, but what can we tell stories about?
Story ideas
Loyal customers
Interesting staff
Inspiring members of the community
Key influencers
Some great examples of storytelling to get you inspired
Tell your story today! If you need some help, let us know. We are experts at creating narrative that connects.