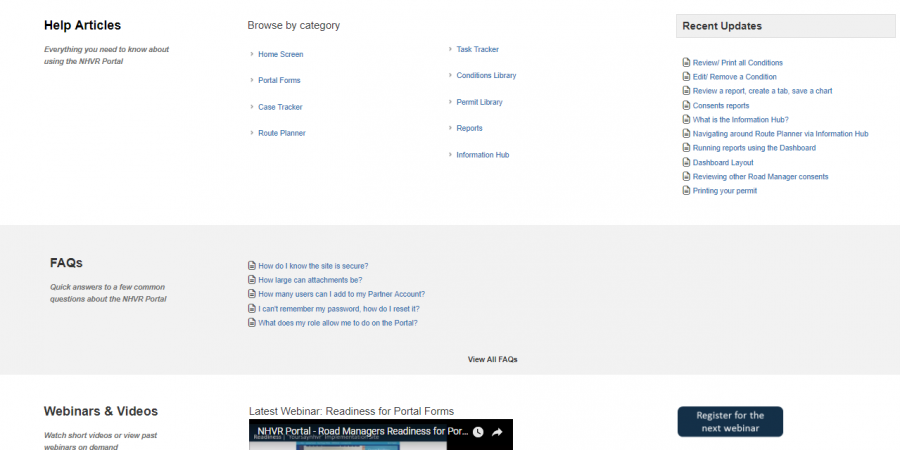 The National Heavy Vehicle Regulator's online permitting system has been recognised for its innovation and customer-focussed approach in the Prime Minister's Award for Excellence in Public Sector Management. The NHVR Portal was one of 17 finalists in a strong field of contenders for the Award.
business2one are very proud of the role we have played in this innovative and immense project over the past two years to develop an online permitting system for the transport and logistics industry in Australia, and transition the thousands of users from a paper-based system to an online experience. 
There are now more than 10,000 registered users for the Portal, more than 30,000 permit applications have been lodged through the system and 99% of all new applications are now submitted through the Portal.
business2one has provided online user support and digital engagement services to NHVR since 2015. This has included development of user manuals, support material and more than 350 Help Articles across three online Help Centres. business2one authored the Train-the-Trainer resources for the delivery of training nationally and is one of the workshop facilitators for user group training to support a successful transition to the online system.
The Portal's three modules – Customer, Road Manager and Regulator – provide specific information for each stakeholder group, on a common platform. The portal was developed using a co-design approach driven by stakeholder engagement and user feedback. New functionality and updates have been progressively made to the Customer module with the Road Manager and Regulator modules launched in October 2017. This means for the first time operators, road managers and NHVR staff can now interact on the same technology platform.
Read more about our work.