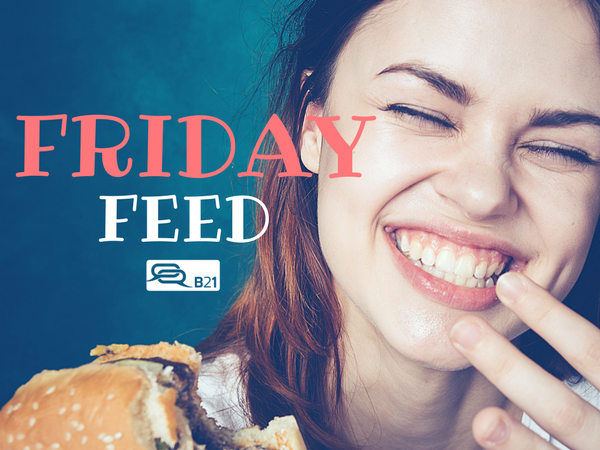 Friday Feed is your virtual tapas bar of tasty morsels about all things digital. Spice up the end of your week and load up on some bite-size news to share over a well-earned bevvie. Feel free to add your own flavour by sharing and commenting below.
Which Emoji?
Love them or hate them, they're widely used across all communication channels. If you're having trouble finding the right Emoji to use, get some help from some of the apps that can make it easy for you. KFC have even created their own Emojis! Check them out here.
Spot the fake
Before you go sharing that image that seems so miraculous, priceless, horrifying or gut-bustingly funny, make sure you're not getting sucked in by a fake photo. Gizmodo have some handy advice on How to spot fake photos on the web.
Stop everything – food delivery by drone is happening 
Guzman y Gomez and Project Wing have teamed up to make our dreams a reality, delivering Mexican food via drones in regional Australia. Check out the full story here.
How to get to Christmas without needing to take stress leave
We're reaching the crazy end of the year, hoping to make it to Christmas in one piece.  Have a look at some of the best body hacks to boost your productivity at work, reduce stress and how to survive being hungover at work!
Vegemite's gone posh!
That's right, the salty spread which plays such an integral part in Australian culture, has released a new posh blend. It's fancy packaging and increased price tag, has caused speculation as to whether it is merely a cynical marketing ploy to appeal to the more affluent consumer. Decide for yourself whether the new limited edition blend is worth the premium price.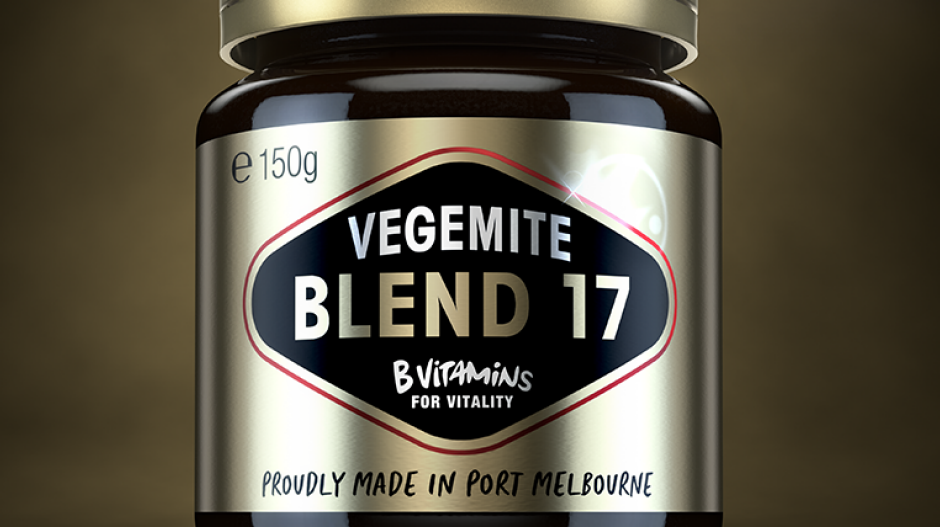 Be a video star
Make your own short film and load it on your Facebook cover page. Recent research has shown that video content is becoming increasingly successful in engaging consumers and providing a more interactive call to action. Here's some tips on How to use Facebook Cover Videos, particularly from a marketing perspective. Get your director's chair out and get creative.
Hot Halloween outfit
Need inspiration for this year's Halloween party? Look no further. Snapchat have launched their 'dancing hot dog' costumer online via Amazon. Rest assured, you can still snapchat whilst wearing the costume – phew! Get your hands on it here.
Public service announcement: if you need a replacement SSM voting form, you need to do it now!
The ABS has advised anyone who needs a replacement same-sex marriage survey form must apply before tonight's 6 pm cut-off point. If yours hasn't turned up in the mail yet, is damaged or lost, apply for a replacement now! Apply for a new one here.
The zombies are coming
The obsession with zombies continues, with the Brisbane Powerhouse to host it's own zombie apocalypse experience. Inspired by a plethora of TV shows and films, Containment will combine adventure gaming, theatre, advanced technology and world creation to create a spooky AF game. If the mere thought of it sends shudders down your spine, this might not be for you, but if you want to feel like you're in an episode of The Walking Dead, find out more here.
Two words, frozen chocolate
OAK have created the saviour for the impending hot summer days, frozen chocolate. No longer will milk in summer be a bad choice. To find your closest dealer, we mean stockist, click here. Run, don't walk.