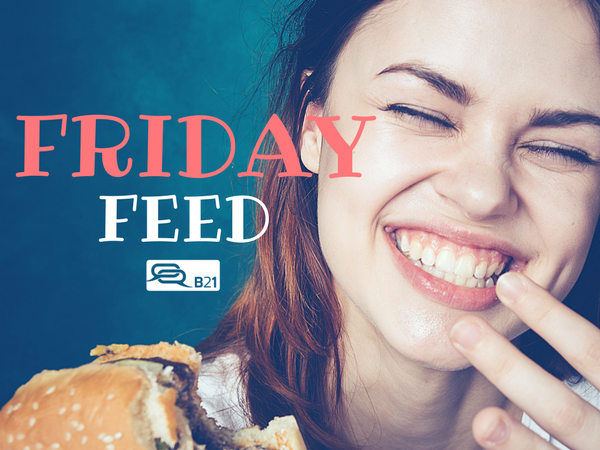 Friday Feed is your virtual tapas bar of tasty morsels about all things digital. Spice up the end of your week and load up on some bite-size news to share over a well-earned bevvie. Feel free to add your own flavour by sharing and commenting below.
Make your words count
With so much of our communication these days being in the form of the written word through digital technology, making sure you phrase your thoughts in the right way can mean the difference between a successful business or social interaction or an insult and affects how you are perceived. Entrepenuer has some great advice on how to make your words count.
What's draining your battery?
Getting that Low Battery warning on your smartphone is exceedingly frustrating and always seems to happen when you're doing something crucial like updating your Facebook status, Instagramming your meal out or Tweeting a life changing philosophy. Have a look at Gizmodo's list of everything draining your smartphone's battery and how to stop it.
Try out your DJ skills
Do you believe you have the ultimate taste in music and want to share your revelations with the world, or maybe you're a musician trying to get your music out to a wider audience? Well there's a new app called Stationhead which allows you to create your own radio station and get your music out to a live audience. TechCrunch has more on how Stationhead allows anyone to become a streaming radio DJ.
Take your Facebook creations to the next level
If you're looking to up the ante with your creations for either personal or business use, Facebook have announced some new initiatives to help you increase your presence. The Facebook Creator App has tools to help you create live broadcasts, a community tab, camera effects and frames, analytic tools and more. They've also launched a Facebook for Creators website where creators can go to find tips and resources, learn new skills and techniques and join the creator community.
Announcing the Australian word of the year for 2017……….Kwaussie!
What's a Kwaussie you may ask? Well it is the Australian word of the year for 2017 according to the Australian National Dictionary Centre and means a person who is a dual citizen of Australian and New Zealand. In typical Australian style we can now save on the tiresome and lengthy pronunciation of Kiwi and Aussie, merging it into a single descriptive word. Very apt for the current political shenanigans.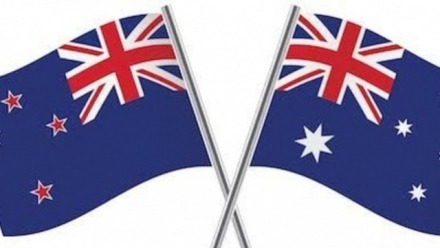 How to prevent sharing embarrassing photos
Have you been in that situation where you've handed over your phone to a friend or colleague to show a photo, then they've scrolled that little bit too far through your gallery and reach that embarrassing photo only meant for a select few? The Secure Photo Viewer app can help you out there, giving you the option to select only the photos you want to show before you hand your phone over. See this article from Lifehacker on how to stop friends scrolling through your camera roll.
Lessons in public relations
There's been many memorable moments in 2017 and the world of public relations can be a difficult beast to navigate. Pitfalls are many and the results can be far-reaching with the immediacy of social media, check out these worst PR fails of 2017 and take heed!
Technophobes beware
There's so much happening in the world of technology, it can be mind blowing trying to keep up. The never ending lists of options and recommendations are all over the internet, but here's an article based on responses from entrepeneurs on 13 tech trends that shaped 2017 and new predictions for 2018, that might help put some sense to it all.
Split your Airbnb bill
If you're going on a trip with a group of family or friends, you're booking the Airbnb accommodation but don't want to be stung for the full cost, well Airbnb have announced the option to split the bill on a reservation so that everyone can pay their own portion. PCMag has the info on how to split your Airbnb bill with up to 16 people.
Tastebud alert
How to get a fix of two of the best things in life in one go? Try combining coffee and donuts. That's what the Kenilworth bakery has done in making their new donut coffee cup and it sounds absolutely divine to us. Not a coffee drinker? Don't worry, they've got a hot chocolate donut cup too. See more here.