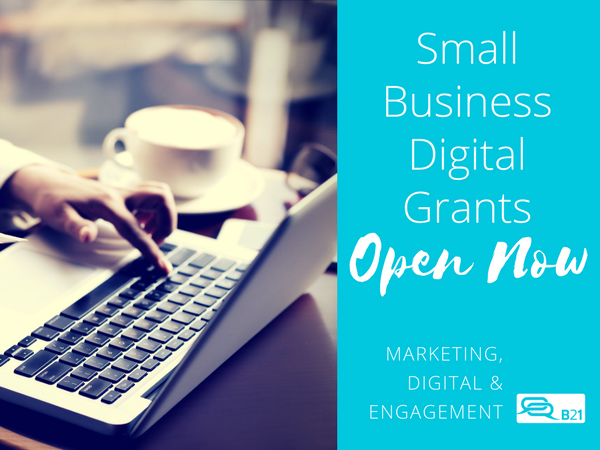 Small Businesses and Member Associations – big ideas and a limited budget? This is an opportunity not to be missed.
business2one can:
Assist you to define your digital project
Develop a project plan, deliverables, timeframes and budget
Identify the best products and services to complete your project
Organise quotes for all services
Develop your grant application
Take the mystery out of the ever-evolving digital landscape
Email us at hello@business2one.com.au to get started, applications close 24 October 2017.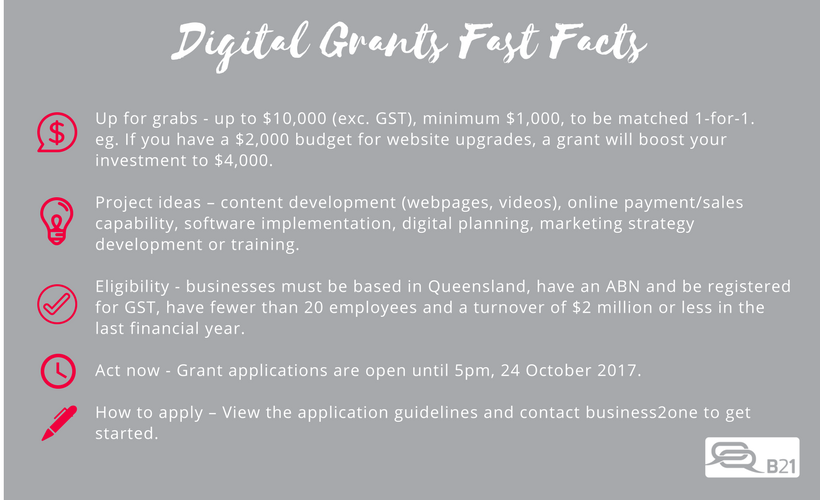 Use a Small Business Digital Grant to:
Upgrade to an online membership management tool
Overhaul your website – content update such as video, podcasts and blogs, design update or functionality review
Get online to generate new business – LinkedIn, Facebook and Instagram business pages
Upskill your staff in digital marketing and social media
Develop an integrated online and social media strategy to take the guesswork out of digital marketing
business2one services:
We have experience in working with small-to-medium businesses in the online space, we can assist in overhauling your website, create a social media strategy or build a social media presence for you.
business2one offers coaching and training services for small-to-medium businesses looking to increase their knowledge around business management, marketing, communication or social media. We can facilitate training and workshops for your team, or present as a guest speaker at your meetings and functions, to upskill your staff to navigate the ever-growing social media space.
View the application guidelines and contact business2one to get started.
Applications close 24 October 2017 at 5pm.