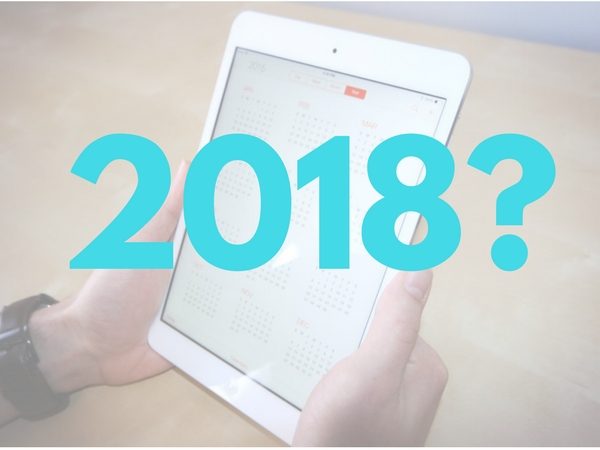 It's that time of year again. As we rush headlong to December, not everyone is just thinking about the office Christmas party – the web is becoming flooded with predictions on what the 'hot trends' will be in 2018.
While we generally aren't always convinced by the annual crystal ball gazing, we think this piece over at Entrepreneur examining social media trends over the next 12 months is well worth your time.
Chatbots have arrived. You need to master them.
"Customer service has transitioned to phone calls and emails to social media. Consumers demand instant replies to their questions and concerns, and they now turn to social media any time they want something. The sooner you can reply, the better, as you satisfy the desire for instant gratification. Chatbots allow you to interact instantly, which is why Facebook Messenger bots especially are becoming so popular. Setting one up is fairly simple and you can do it for free."
Video needs to be part of your content strategy.
"Everyone knows that video content is hot right now, and Facebook ads that feature video are attracting more engagement, which then amplifies the organic exposure. When done right, there isn't a bigger bang for your social media marketing dollar."
Social media needs to be entirely mobile-focused.
"Snapchat and Instagram are mobile-focused social media platforms, and while Instagram is accessible via desktops, very few users, if any, use it on anything other than their mobile devices. Facebook makes 84 percent of its advertising revenue from mobile — making it clear as day that the majority of social media users are on their phones."
Don't eliminate platforms because of feature similarities.
"It's no secret that Facebook and Instagram copied Snapchat — they all now have very similar features, but that doesn't necessarily make them the same. From the outside looking in, they might seem similar enough to possibly eliminate one from the mix, but each platform has different reach abilities and different audiences."
If building a strong social media presence is still a mystery to you, get in touch with us today and we can walk you through the best options for your organisation and campaign.