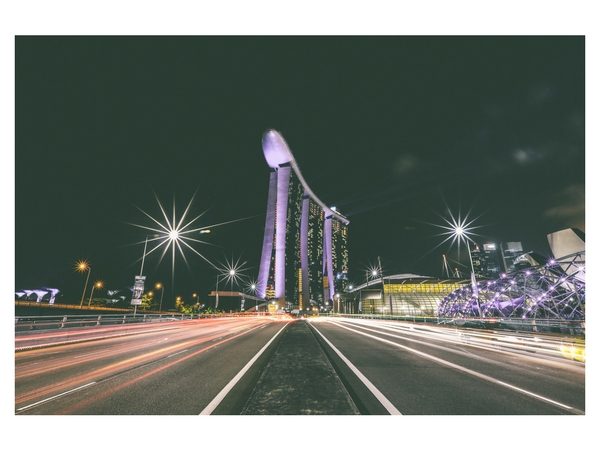 As the business2one team head to the major Fusion communications conference in Singapore, it's a timely reminder of the massive growth in digital and social media activity across Asia.
The Digital in 2017 Global Overview produced by We Are Social and Hootsuite, and released earlier this year delivered some incredible statistics with now more than half of the global population now using the internet.
The growing dominance of mobile phones, the expansion of broadband, and the increased uptake of online shopping have all been captured in a major report on the globe's digital landscape.
The report showed remarkable levels of growth for the Asia Pacific region with more than 1.5 billion people across APAC now using social media on a monthly basis, with 95 per cent of them accessing platforms via mobile devices – the highest ratio in the world.
That reflects accelerated digital growth across Asia-Pacific accelerated the previous 12 months, with internet users up 15 per cent year-on-year to pass the 1.9 billion mark.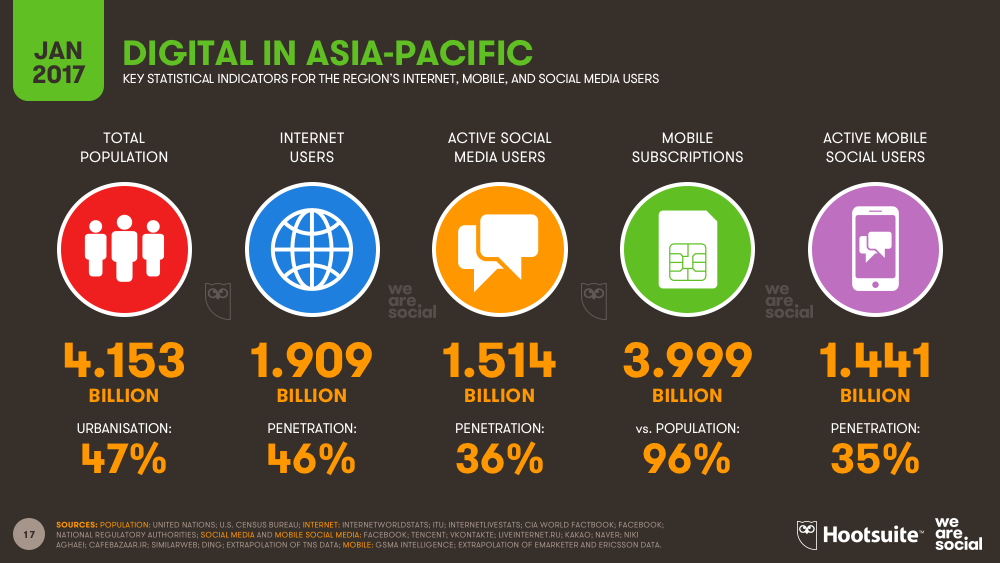 The report brings together a staggering level of data and detail, but some of the other key findings are:
More than half the world now uses a smartphone;
Almost two-thirds of the world's population now has a mobile phone;
More than half of the world's web traffic now comes from mobile phones;
More than half of all mobile connections around the world are now 'broadband';
More than one in five of the world's population shopped online in the past 30 days.
3.77 billion global internet users in 2017, equaling 50 per cent penetration;
2.80 billion global social media users in 2017, equaling per cent penetration;
4.92 billion global mobile users in 2017, equaling 66 per cent penetration;
2.56 billion global mobile social media users in 2017, equaling 34 per cent penetration;
1.61 billion global e-commerce users in 2017, equaling 22 per cent penetration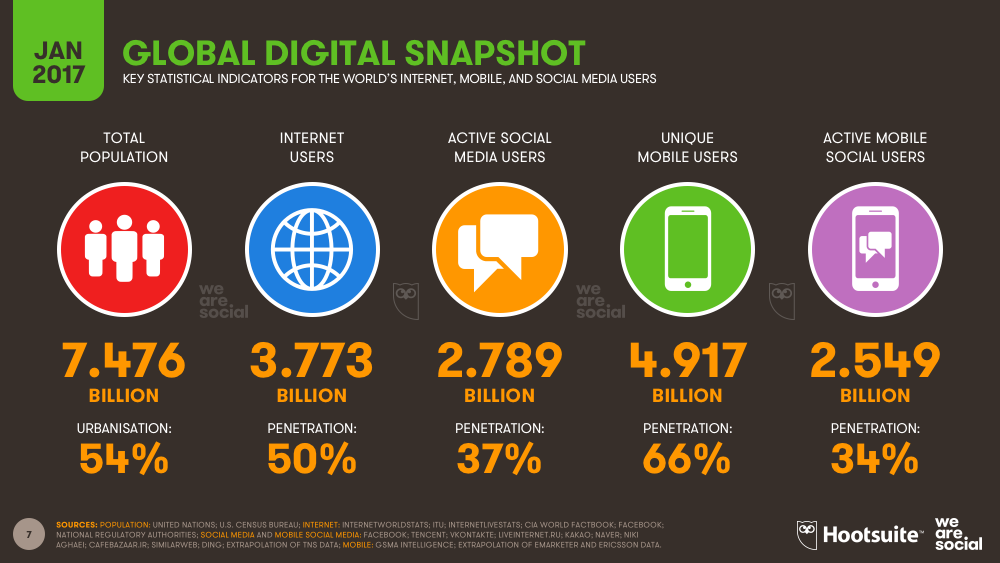 Work through the full report here and keep an eye on our blog for more detailed analysis soon.