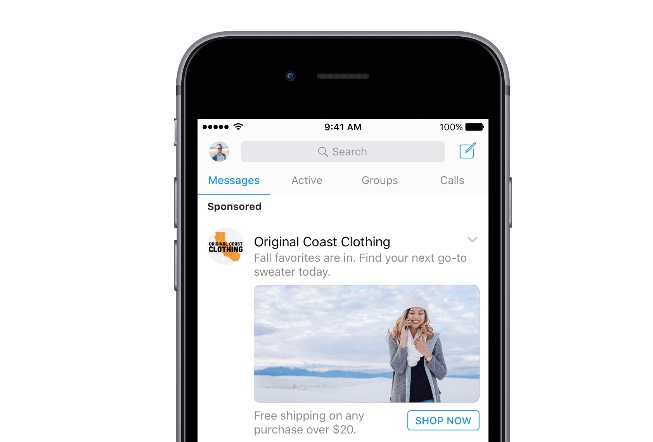 With more than 1 billion monthly users, Facebook's Messenger platform has become a global communications phenomenon. And now companies will be able to use it more effectively to build business through the recently announced Messenger Ads tool.
When Facebook made the announcement recently, it explained: "Messenger is dedicated to building new and creative ways to help businesses and developers connect with the more than 1.2 billion people around the world who use the platform every month."
The company added that the "…suite of ad products in Messenger now include:
Messenger ads – found in the home tab of Messenger. When people tap on an ad, they will be sent to the destination chosen during ads creation. This can be your website or a Messenger conversation.
Click to Messenger ads – takes full advantage of the personalized nature of messaging by driving people to a conversation after they interact with the ad in Facebook, Instagram or Messenger.
Sponsored messages – allows businesses to re-engage with people who have started a conversation with them."
In covering the announcement, socialmediaexaminer.com pointed out that "…unlike sponsored messages, which require you to have a previous engagement with users you target, Messenger home ads allow you to target cold audiences on the home tab of the Messenger app."
The site has published a handy step-by-step guide on how to set up Messenger Ads. But, as with all new technology, how exactly to make the most of this platform will be an evolving process and business2one can help step you through the best Messenger Ads options for your organisation.
Get in touch with us now here.