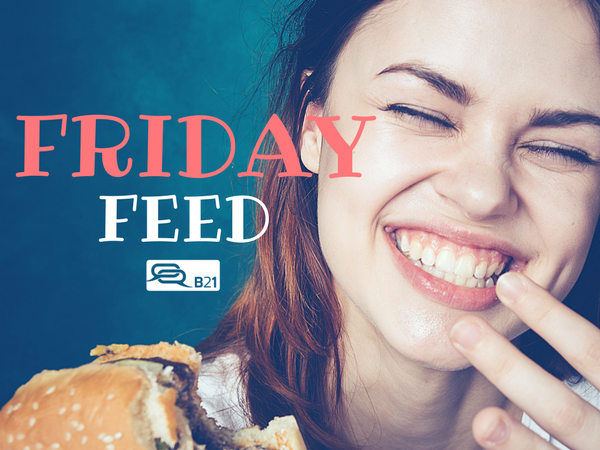 Friday Feed is your virtual tapas bar of tasty morsels about all things digital. Spice up the end of your week and load up on some bite-size news to share over a well-earned bevvie. Feel free to add your own flavour by sharing and commenting below.
Where does your money go?
Keeping track of your money can be tricky. Gizmodo has suggested Pocketbook as a go-to tool to let you see what and where you're spending and help you manage your money. See their article with details of Pocketbook's latest updates, avoid that last minute bill surprise.
Get friendly with Instagram
Video content is becoming the most successful way to engage and connect with your audience. Instagram has launched a new feature – Go Live With A Friend, which allows you to collaborate with others in a live broadcast. Whether it's for business or pleasure, the possibilities are only limited to your imagination. Social Media Today has some tips on ways to use Go Live With a Friend for your business.
Weird and wonderful places to eat
For most, going out for a meal is about so much more than the food itself. If an eccentric setting is your idea of an ideal dining experience, The Urban List has listed some Insane Places to Eat at Around the World to pique your curiosity. Get some inspiration on where to spend your frequent flyer points.
Be smart with your smartphone
What's the first thing you go to on your phone when you've got time to kill – games, news feeds, selfies? Lifehacker has some great advice on Ways to Use Your Spare Smartphone Time Productively. Maximise that down time to expand your mind, get creative, improve your well being and more.
The first robot citizen
Sophia, a humanoid robot, has become the first non-human to be granted citizenship in the world. Sophia is now officially a citizen of Saudi Arabia as revealed to the Future Investment Initiative summit held in Riyadh. Whether it is an elaborate publicity stunt or a sign of the future, it has sparked feverish debate on an artificially intelligent population, the future of humanity and questions as to what Sophia's rights are in a country criticised for archaic gender laws. Good news though, she has promised to behave herself and work towards a better life for humans. See more in this article from Business Insider.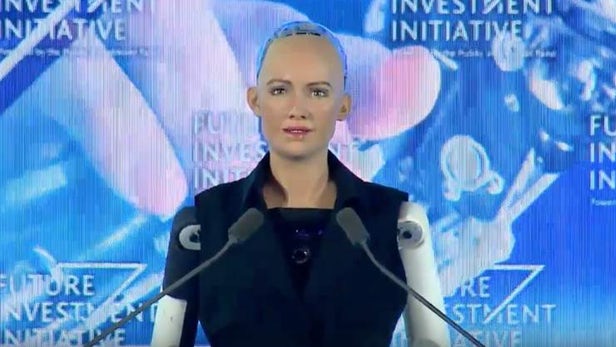 Uber making it easier for ride sharing
If you're using Uber to share a ride with friends and need to make multiple stops, previously you had to update your destination each time you made a drop off or pick up. Uber is launching a new feature allowing you to add up to 3 stops to your trip, meaning less time having to fiddle about with  finding addresses as you go. Mashable has more info on how it all works.
Book the date Queensland
Queenslanders, you need to add another date to your diary in the run up to silly season. The Queensland state election has been confirmed as 25 November. On a positive note, with less than a month to go, we only have to suffer the barrage of annoying campaign media for a few weeks.
iPhone X Frenzy
Apple fans are going crazy again with the rush to get the latest offering – iPhone X. Pre-orders have already gone through the roof and left many frustrated, expect to see devotees in tented queues outside the Apple stores on November 3 when the phone is due to arrive in stores.
Customised exploration with Facebook
Facebook has rolled out it's alternate news feed to desktop users. Found under the Explore section on the Facebook sidebar, the Explore Feed contains content that it thinks you might find interesting such as posts, articles, photos and videos from sources you haven't followed yet. Tech Crunch has the run down on the expansion.
ABC2 changing to ABC Comedy
Australians are renowned for their sense of humour and as of December, there will be a new avenue to cater for that. ABC2 will rebrand to be ABC Comedy with a 70 per cent boost in comedy content programming. Children's programming during the day will remain unchanged, but as of 7.30pm, the channel will focus on the best of Australian and international humour. Gotta love more laughs.