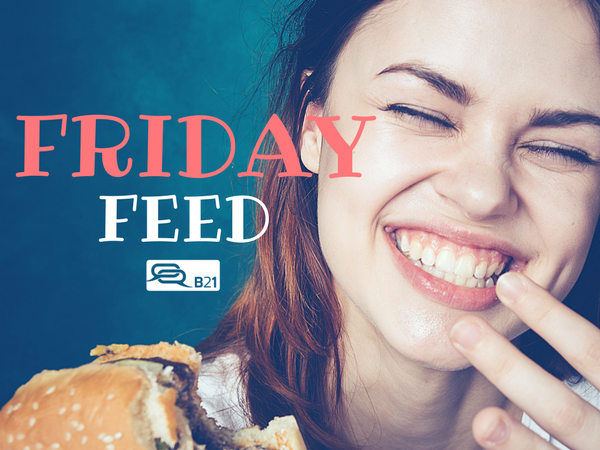 Friday Feed is your virtual tapas bar of tasty morsels about all things digital. Spice up the end of your week and load up on some bite-size news to share over a well-earned bevvie. Feel free to add your own flavour by sharing and commenting below.
Pinterest adds Sections
If you love to pin all those great topics you find, then have a hard time trying to locate them again amongst the hundreds of fantastic ideas you've saved, Pinterest is going to make life easier for you. It is introducing it's new Sections option which allows you to make sub-headings on your boards making it easier to categorise your pins. See this article from Social Media Today with more information and some great examples on how you could make best use of the sections.
Scam the scammers
Most of us know to avoid that email we get with the too good to be true offer of huge sums of money, love or happiness, with any luck it goes straight to our Junk Email folder. But if you want to have a little fun with the scammers, a New Zealand cybersecurity firm has created a chatbot that will allow you to respond to the scam emails through a proxy email address and start giving them a taste of their own medicine. There's also another chatbot designed to waste telemarketers' time. Read the run down from The Verge. Oh what fun we could have.
Amazon Australia is coming
Amazon Australia held a summit in Sydney this week where it outlined details of the impending Australian launch of it's online retail and marketplace platform. Read more of what this will mean for buyers and sellers.
November Netflix
Not sure what to watch this month? Well check out this update of what's coming to Netflix in November. Clear your schedules for the latest series releases, films and docos.
Facebook fundraising
There's plenty of sites you can use to create a donation page or fund raising item, but now Facebook will be rolling out a new Personal Fundraisers Tool, meaning you can create your own funding drive without leaving Facebook. So if you've got a worth cause (not including your next holiday plans), click here for more info on how to get it started.
Is this your dream job?
How would you like to get paid a bucket load to laze on the beach in Cancun, Mexico, get VIP access to clubs, sleep in luxurious hotels, investigate ancient ruins and more? All you have to do is share your stories through videos, photographs and social media posts. Sounds like a fair trade off! Get your applications in to become the next Cancun Experience Officer.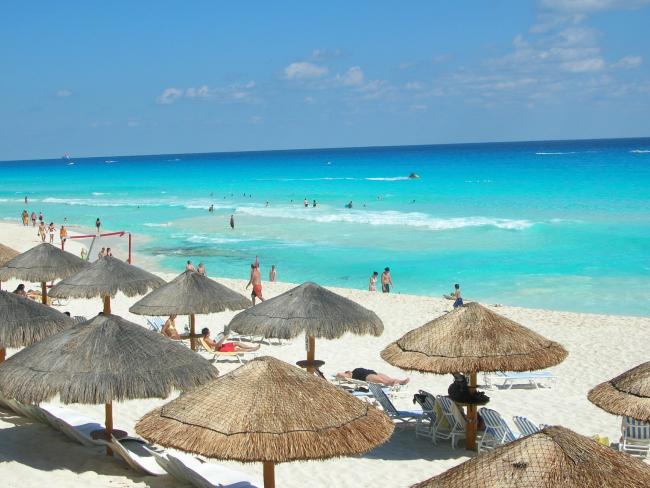 Get your hands on the best new gadgets sooner
Australia is still low on the list when it comes to the release of new technology with new products often not reaching our stores until months after their release elsewhere round the world. If you don't want to wait patiently for it to come to you here, find out how to get access to new tech from international sellers and have it in your hot little hands before everyone else.
Instagram expands upload options
You can now upload photos and videos taken more than 24 hours ago to your Instagram story, giving more flexibility with your creations. A date sticker will automatically be added to add context for when it was taken, but you can edit or remove the date sticker before you share. See the latest update here.
Want to be a YouTube master?
YouTube has relaunched it's Creators portal with updated content "designed to inspire, challenge and build your skills as a creator". With plenty of information including instructional videos, latest news, creator events and platform updates, this will prove a useful resource for anyone wanting to master the art of YouTube.
Australia Says Yes!
The results are in and it is a resounding Yes from Australians in the vote to change the allow to allow same sex marriage. So what happens next? A bill has been introduced to senate as the first step in making the changes to legislation, however now there will be a dive into the murky waters of discrimination as concessions and amendments are sought. Read more here about what is actually in the bill. Let's hope the politicians can do justice to the wishes of the majority of Australians and bring on a rainbow Christmas!