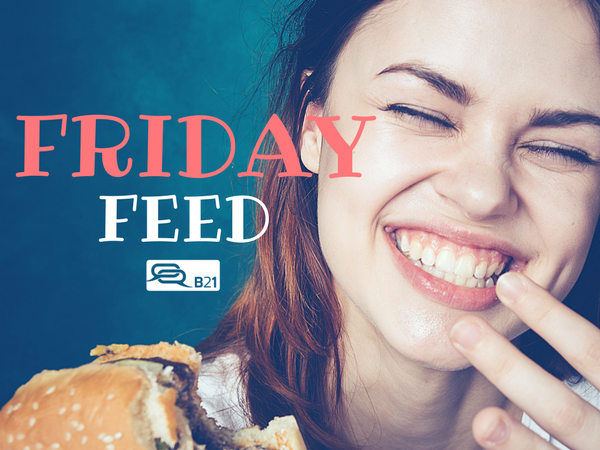 Friday Feed is your virtual tapas bar of tasty morsels about all things digital. Spice up the end of your week and load up on some bite-size news to share over a well-earned bevvie. Feel free to add your own flavour by sharing and commenting below.
Instagram slideshows
Instead of trying to pick the one photo or video you want to share on Instagram, why not create a slideshow. You can combine up to 10 photos and videos in one post giving a whole new way to engage and connect with your audience. It could be an event timeline, a tutorial, a product showcase, the possibilities are endless. Find out more here.
Snapchat's new filters just for you
Snapchat has launched new filters designed to recognise the pictures you're taking and provide a relevant border or sticker. The filters will automatically appear in your carousel of filters when you take a photo of something within a certain set of categories like concerts, pets, food etc.. Mashable has more on the new feature.
Have you tried creating video this way?
Most mobile phone users tend to hold their phones in a vertical direction 98% of the time, so you might want to consider this when creating content for your social platforms. Check out these 5 Best Practices for Effective Vertical Video with tips on how to customise your content. A useful tool to create vertical video is Wave which gives you the option of creating video in all formats to optimise your reach.
The need to green
So we know that plants create a more relaxed and healthy space to work or live in, but if you're more of a twig farmer than a green thumb, Plant Life Balance have a great app that can help you style your space with the right plants, give you tips on how to take care of them and even how to source them locally.  Perfect way to create inspiration and positivity.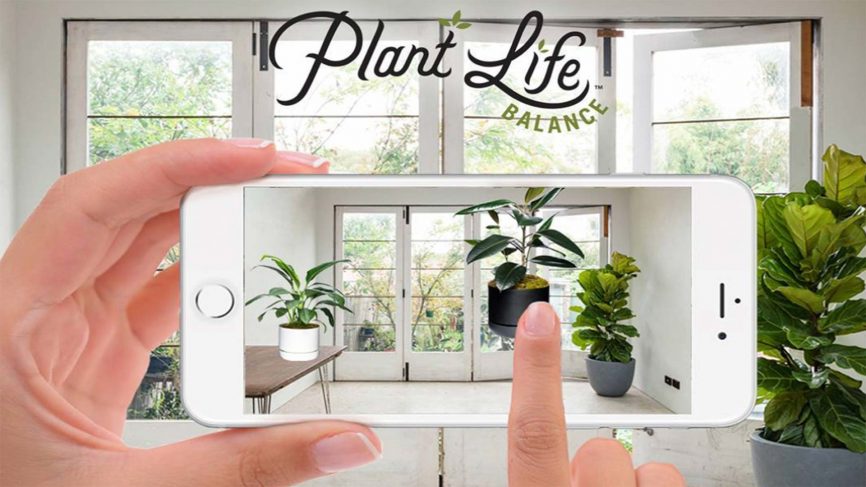 Looking for images for your content?
If you're searching for images or graphics to add to your designs that are up to date and a little less run of the mill, Easil is a great design tool with thousands of customisable templates and a library of images that help set the tone you're after.
Which phone to choose
If you're in the market for a new phone and get easily seduced by the promoted new gadgetry of the latest release models, take a step back and see why you don't need an iPhone X or any other expensive new phone. Think about a mid-range phone and spend the savings on a flight somewhere exotic!
Twitter expands again
Following the launch of it's 280 character limit expansion, Twitter has announced that user's display names can now be up to 50 characters in length. User names will remain at 15 characters, but if you've got a super long name, want to add an emoji or want to make a seasonal themed display name, you've now got more room to play.
Hottest 100 moves
Triple J's Hottest 100 countdown will not play on Australia Day next year, instead it will move to Saturday 27th January. After consultation with the public and music industry, it has decided to move the date to keep the focus of the countdown as a celebration of the best songs of the past year rather than a factor in the discussion of when Australia Day should be recognised. Great news too is that they will also be playing the best 101 to 200 songs on the Sunday, so it's a weekend of music celebration without shadow.
Increase your drive
If you need help to improve the keywords you use in your content to make it more searchable, increase your Google ranking position and drive more traffic to your website, see this article from Entrepeneur on How to find keywords that make your content pop.
Recruitment inspiration
With typical kiwi tongue-in-cheek humour, New Zealand police have released a clip they're calling the "world's most entertaining police recruitment video". Check out the video below and judge for yourself.