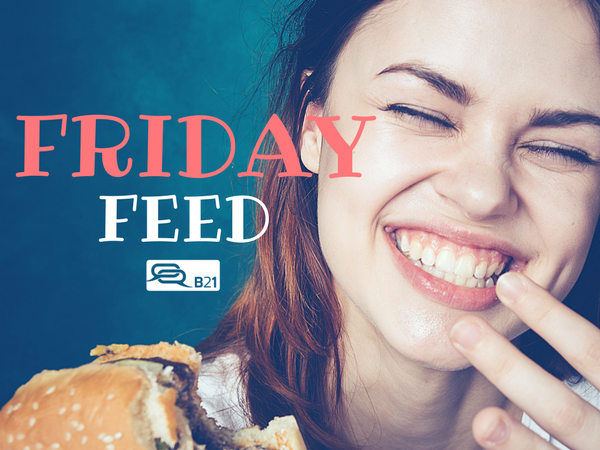 Friday Feed is your virtual tapas bar of tasty morsels about all things digital. Spice up the end of your week and load up on some bite-size news to share over a well-earned bevvie. Feel free to add your own flavour by sharing and commenting below.
Create a showstopper for your social media
Visual content is crucial in social media engagement and if you need some eye-catching images to add to your posts but you're not a designer, never fear. Have a look at this beginner's guide to creating images for social media with some great ideas to help you get started.
New trends in recruitment
Hays recruitment agency has released it's run down of the top recruitment trends it predicts for 2018. No longer will it purely be a matter of  the old straightforward advertise or apply for a position, as the market changes with new innovations. Read more on smart technology's growing role in recruitment and job markets – 2018 trends and get ahead of the game! And if you do get that interview, make sure you're prepared with these 7 tips to improve your interviewing skills.
Employ your virtual voice assistant for business
The future is here and we've yet to really touch on the surface of it's capabilities. The voice-activated and vocal command technology revolution will mean business' have a whole new sphere of options they'll need to adapt to to take advantage of the new potential. Incorporating the new tech into marketing strategy will help keep customer's interest and business relevance in the current marketplace. Check out this article on how will voice AI impact marketing and copywriting?
Increase your reach on Instagram by using your employees
Your employees can be the best people to help increase visibility of your business on Instagram. If you've got a positive work environment with happy employees, encourage them to promote your business on their Instagram accounts to help drive traffic to your website. Before you do, read how your employees can use Instagram to benefit your business.
Working remotely – Coffee shop etiquette 
More of us are utilising the option of being able to use our laptop or smart devices to work remotely. Many coffee shops support this with the offer of free Wi-Fi or charging stations. But how do you take advantage of this without getting people offside? Find out how to work on your laptop at a coffee shop without being a jerk.
Colour of the year
The Pantone colour institute, a world renowned authority on colour, has announced it's colour of the year for 2018. So if you're a designer or creator wanting to be on trend, think about incorporating Ultra Violet into your creations. Said to be a colour that "communicates originality, ingenuity and visionary thinking that point us toward the future". Judge for yourself.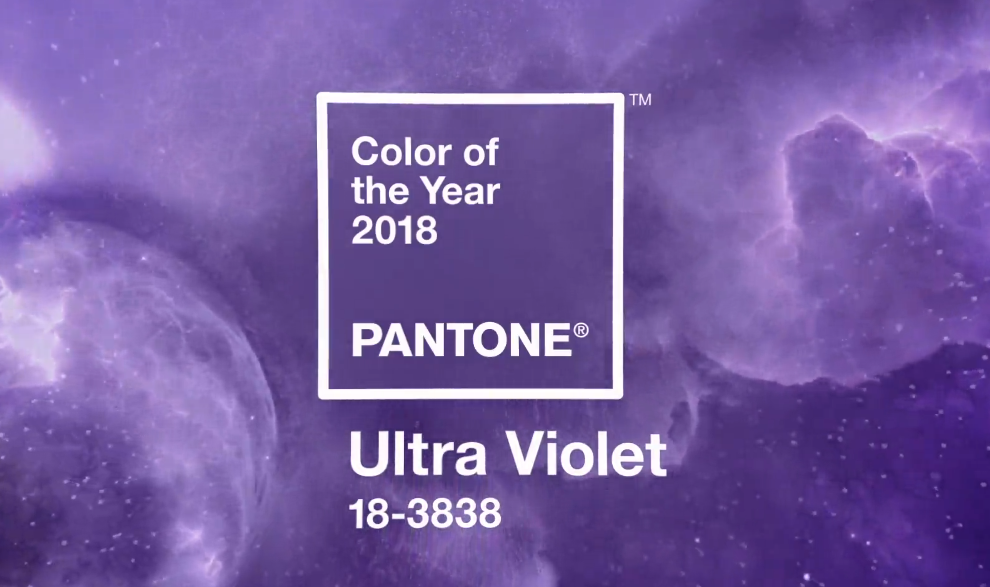 Technophiles and gadget lovers unite
This year's Consumer Electronics Show is being held in Las Vegas this week. It is a gathering for the global stage where the latest innovations and technology are introduced to the marketplace. In other words, the biggest gadget show on earth. TechCrunch have a run down of what to expect at CES 2018.
Revive your blog
If you're a regular blogger, but things have got a little stale and you need some inspiration to re-energise your blog and connect with your audience, here's some tips on 10 creative ways to refresh your blog for 2018.
Speed of light internet
Ever heard of Li-Fi? We hadn't either, but apparently it's a technology that's been around for a while, though not made widely accessible to the general public. That's all set to change with a new LED lamp that offers wireless, radiowave-free internet at the speed of light. Designed to be faster, more secure and eco-friendly, it sounds awesome. See more info on how Li-Fi is finally coming to your home.
No Game of Thrones this year!!!!!!
It's official. Game of Thrones fans will have to wait out this year on repeats as HBO announces that the much anticipated finale to the series won't be released until 2019. If you can still see through the tears, see more info here – Game of Thrones officially won't return this year.