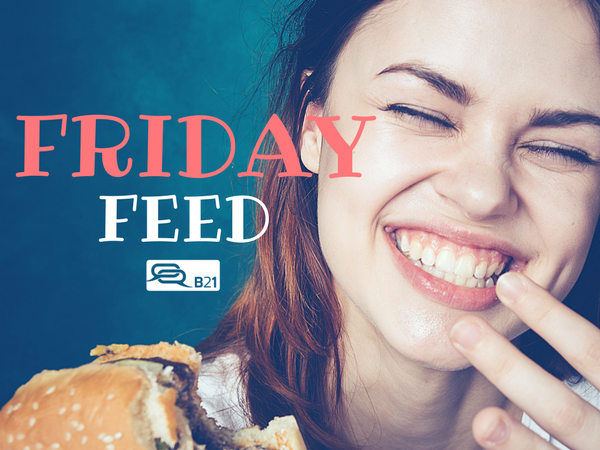 Friday Feed is your virtual tapas bar of tasty morsels about all things digital. Spice up the end of your week and load up on some bite-size news to share over a well-earned bevvie. Feel free to add your own flavour by sharing and commenting below.
What's the story?
We're giving Facebook points for persistence as the continue to push their 'Stories' feature. In the latest attempt to drive usage, Instagram is working on a new feature that allows people to share their Instagram Story directly to their Facebook Stories. Get the full rundown here and keep your apps updated to try the new feature.
Wedding crasher
Whether you think it's a colossal waste of money, or democracy in action the upcoming postal survey on marriage equality continues to dominate the country. And yet another twist in the story came this week as the website for the High Court of Australia crashed ahead of its decision on the legality of the postal survey process.
Instant coffee
If you are anything like us, sometimes you just want your coffee and hold the small talk please. Thankfully the need to actually communicate with humans before your Monday caffeine hit may be a thing of the past with a Sydney cafe trialing face-recognition technology which 'recognises' customers and their favourite order. The downside is you may need to take of your sunnies.
Hands OFF!
While the publishing world continues to struggle, there is one magazine that it seems everybody wants – IKEA's incredibly addictive catalogue. Problem is that the tend to go 'missing'. Now IKEA is helping protect your favourite read by creating printable fake covers to 'disguise' your catalogue. Sure they are only in Italian for now, but we for one think this is a little slice of marketing genius.
Cloud watching
Ever have that nightmare where you realise that all those documents, contacts, presentations and cat videos you stored in 'The Cloud' somehow just vanished? Just of the thought of it gives us heartburn. But, for any number of reasons, it can happen and the consequences for those addicted to storing their lives on a distant server can be huge. Those excellent folk over at Gizmodo have pulled together this excellent cheat sheet on how to store your online life offline. Now you have no excuse.
Social reading
Okay, so maybe we are marketing nerds but there are plenty of resources out there to read when it comes to making social media work for you. Some excellent, some really rather questionable, to say the least. If you are looking for some guidance we can highly recommend this excellent list of resources you can find online now. You don't need to read all of theme (although we probably will) but they are all definitely worth investigating.
Weekend homework
While it may be anything but an exact science, there are a number of simple things you can do to make your business's social media presence significantly more effective. If you have a spare ten minutes, have a run through this great little collection of social media tips – and tell us what is working for you.
And with that, we're off to lunch because food = happy…