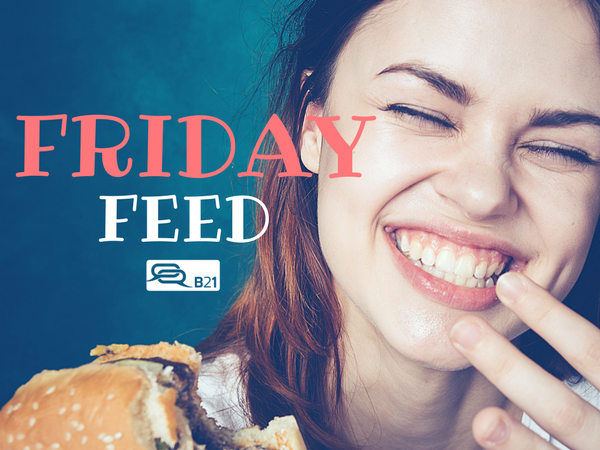 Friday Feed is your virtual tapas bar of tasty morsels about all things digital. Spice up the end of your week and load up on some bite-size news to share over a well-earned bevvie. Feel free to add your own flavour by sharing and commenting below.
There is no stopping YouTube
We love a good infographic. And it's been a while since we have seen one as fascinating – and frankly mind-blowing – as this one from Filmora detailing the remarkable growth and influence of YouTube. Did you know 'music' is by far the most used search term on the platform? Our money would have been on kittens.
Stand up and be counted
If you are anything like us, the mailbox out front of your house has become more of a spider habitat than a means of communication lately. But you need to keep a close eye on it this week as the same sex marriage postal survey forms hit the post around the country. Just make sure you return the form in the post by October 27. If you are worried your form hasn't arrived yet, contact the ABS today. Because things never get lost in the post, right?
Not all traffic jams are bad
Social media is all well and good, but most organisations need to drive traffic to their own websites – it's where you can control the agenda and turn leads into business. But it's something that can be easier said than done. Which is why, this week, we have enjoyed this excellent piece that details some simple and free (we like free!) tips on driving more people to your online home.
Law of the jungle
The march of Amazon just keeps on rolling with the online retail behemoth changing the business landscape around the globe. The company is now increasingly turning its attention to Australia which has many 'bricks and mortar' retailers fearful of the future. But as this excellent case study shows, retailers are being encourage to not see Amazon as a threat, but an opportunity to find new customers around the world. If you can't beat 'em…
It costs how much?
The tech world has predicably been abuzz this week with Apple's announcement of the new generation of iPhones due later this year. Dubbed the iPhone X the device comes loaded with a host of features including face recognition technology, a camera that does everything except apply your makeup, and seriously ramped-up internal specs. Much of the chatter this week has been around the price though, with the full bells-and-whistles X coming in at a touch over $1800. Worth it? Check the details here and let us know what you think.
Let the games begin
It's school holidays time in Queensland which means you are either looking forward to a nice break away, or staring down the barrel of a fortnight of taking the work-life-balance juggling act to a whole new level. Thankfully those kind people at www.brisbanekids.com.au are constantly updating their site with activities for the youngsters available across the holidays. Our pick might be the Wizarding World Workshops – who knows, you may find a spell that makes lunch with the wave of a wand.
Everything is coming up 1980s
While we wait for the next GOT series (due sometime in the coming decade, maybe) we are more than a little excited by next month's return of the Netflix hit Stranger Things. Put aside the brilliant acting and heart-racing plot, the thing that has possibly grabbed us most about this series has been its ability to celebrate everything wonderful about the 1980s. And capturing that aesthetic, the show's marketing team has started releasing versions of classic 80s film posters, with a Stranger Things twist. Check out the full collection here.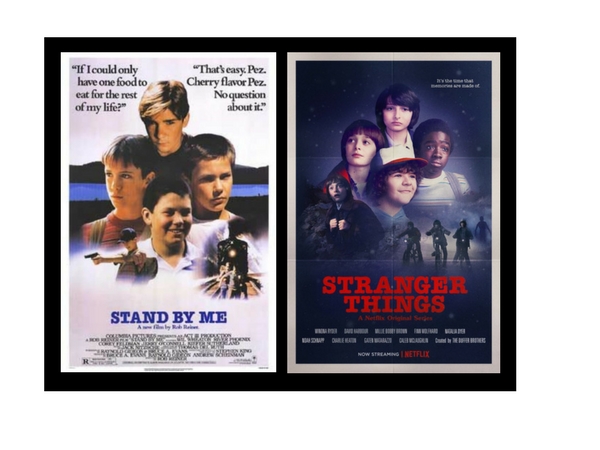 Under the influence
Everyone wants to be a social media 'influencer' these days, right? And there is little doubt brands around the globe have jumped on the phenomenon to help push products in what, they hope at least, is a more authentic way. Well, the American Federal Trade Commission has put the fear into Insta Babes everywhere with a ruling 'influencers' must "unambiguously disclose their connections to brands and companies they are promoting." Given the global nature of business these days, it's important you also take a look at the FTC's updated endorsement guidelines.
Meet Bogart the Bionic Camel
Born with hyper-mobile joints, Bogart the camel was facing a tough life being unable to stand straight or walk. Enter Dr. Derrick Campana and his team to give you the best 'Humans Can Be Awesome' story we have seen in a while…